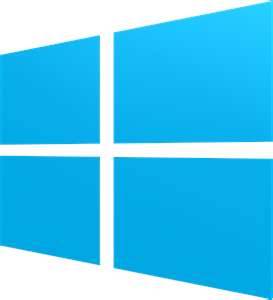 Windows 10 is the choice of the Computer Guy
Windows 7..
The operating system is most of what Vista was but without the quirks. It follows the same conventions as all Windows operating systems, even though the look has changed somewhat. Some functions have been renamed, and the Start button is not labelled as such, but being in the same position as the Start button has always been should provide the clue. This is true of all Windows 7 functions. If you forget the naming conventions of XP, you should find Windows 7 more intuitive.<!xml:namespace prefix = "o" ns = "urn:schemas-microsoft-com:office:office" /><!xml:namespace prefix = "o" /><!xml:namespace prefix = "o" /><!xml:namespace prefix = "o" />

When you buy a computer pre-installed with Windows 7, you will be pleased with it. It is stable, fast and is ready for the latest applications and utilities. Windows XP users will find themselves cut away from the latest program releases which is one of the primary reasons for upgrading to Windows 7.

It integrates with new hardware so much better than older Windows ever did, making better use of the machine capabilities. This may not mean much to you unless you experience the difference, but trust me, Windows 7 is better than all before it.
Should you upgrade?
Upgrading to Windows 7 is all but gone now. Microsoft no longer sell it. There are still Windows 7 packages at some of the major 'bricks and mortar' and online stores but they will not last too long.

Buying from eBay and other sources is like crossing an unmarked minefield. There are so many very good fakes out there, and you won't know if you have got one until you get the dreaded 'Not genuine' popup.

If you want Windows 7 on a new machine, you will have to buy from the business ranges of Dell, HP etc.
Some points to note..
Assuming that you do find a good copy..

Upgrading..

from versions of Vista should be no problem and follows the same path as XP to Vista where one can upgrade to the equivalent or higher version of whatever is already installed. Please note that XP users will be obliged to 'clean' install, in my opinion not a bad idea anyway. There is no facility to do an in-place upgrade from XP to Windows 7. Note that upgrades can take between two and twenty hours to complete.

Installing..

takes around 25 - 30 minutes and, if the computer is already hooked up to a DSL or cable modem, will update itself before finally presenting you with the 'Login' screen. This is much the same as Vista.

Performance..

Windows 7 boots as fast as ever XP did, and on similar computer specifications. This is a quantum leap beyond Vista's landing mark. Applications also respond very quickly. This will be a definite bonus for laptop owners.

Compatibility..

Almost any hardware which worked with Vista should be ok, and the same can be said of software too. However, if a hardware manufacturer or software author has written drivers or applications which install only if Vista or XP versions are detected, you may have problems. It happens way more than it should, and is essentially a ploy by the manufacturers and software authors to push you into buying new models/versions.
Missing in action..
E-mail client..

like Outlook Express or Windows Mail. There are two Microsoft options, one being the use of Microsoft Outlook which is part of Microsoft Office, or Windows Live Mail.

Picture viewer..

Microsoft is offering Windows Live Photo gallery, downloadable along with Windows Live Mail.

Instant Messenger..

Windows Messenger no longer exists (it didn't in Vista either). Microsoft offer Windows Live Messenger, also available as a download from the 'Windows Live' website.

Classic View..

For those of you who use the Start Menu as installed, life will be much the same. If you are used to switching to the 'classic view', prepare for a surprise because it no longer exists.